SAMBA Fellows, Residents and Medical Student Section
Mission
To encourage resident interest in ambulatory anesthesia, and to encourage continued membership involvement in residency to fellowship to attending levels.
To inform residents of the purpose of SAMBA in promoting research and education in ambulatory anesthesia administered in a hospital outpatient center, an ambulatory surgery center or in an office setting.
To participate in resident education regarding the evidence-based practice and current issues of ambulatory anesthesia.
To encourage residents to gain leadership experience within organized medical societies, thereby promoting their development as future leaders.
Composition
The Resident Section consists of a Chair, Chair-Elect, and Members-at-Large, with other positions to be created as needed. Nominations for officers will be solicited annually with elections occurring at the SAMBA Annual Meeting.
Chair
Chairs the affairs of the Resident Section and attends the meetings of the Section.
Coordinates the speakers and topics for the Resident's Conference at the SAMBA Annual Meeting.
Works with the SAMBA education committee and board of directors to help program and moderate webinars.
Coordinates the marketing of webinars to residency program directors, SAMBA membership and the anesthesiology community.
Chair-Elect
Coordinates, edits, and submits the SAMBA Newsletter resident articles by their deadline.
Assists the Chair in conducting the affairs of the Resident Section and attends the meetings of the Section.
Assumes the position of Chair at the end of the first year of duty.
Oversees the administrative duties of the resident mentorship program.
Keeps minutes of all resident section meetings.
Mentorship Program Initiatives
---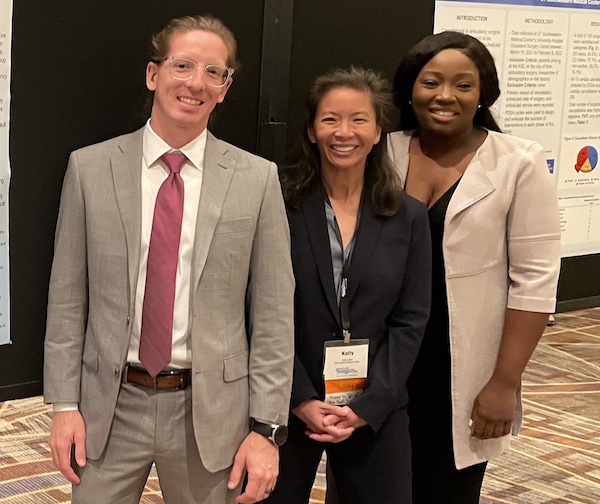 Senior residents from MetroHealth Medical Center in Cleveland, Ohio Drs. Jon Matsuo and Adrienne Gomez along with mentor Dr. Kelly Lebak at the poster presentation.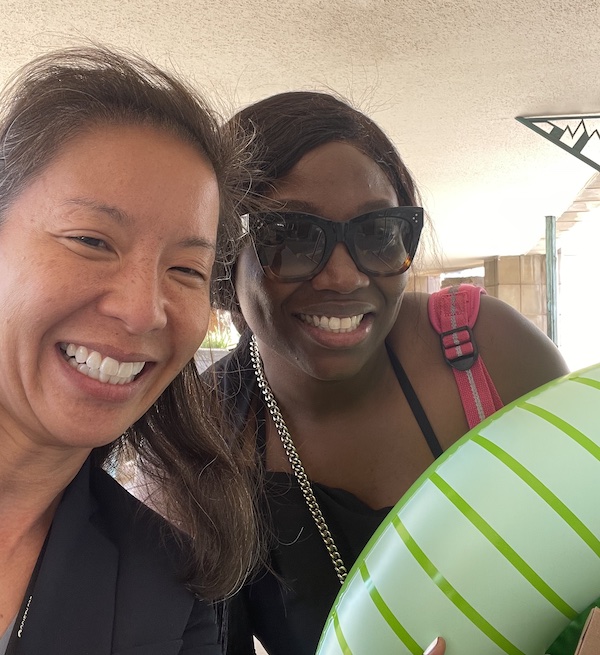 The SAMBA Annual Meeting is not ALL work ALL the time for the residents...Dr. Adrienne Gomez is off to enjoy the beautiful and refreshing pools after a full day of ambulatory lectures.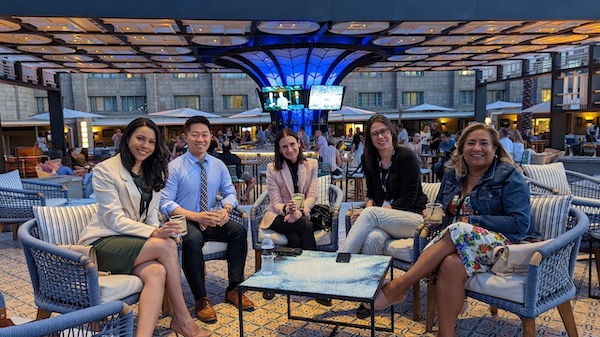 Residents and mentors enjoying happy hour at the end of a very educational day at the 2022 SAMBA Annual Meeting.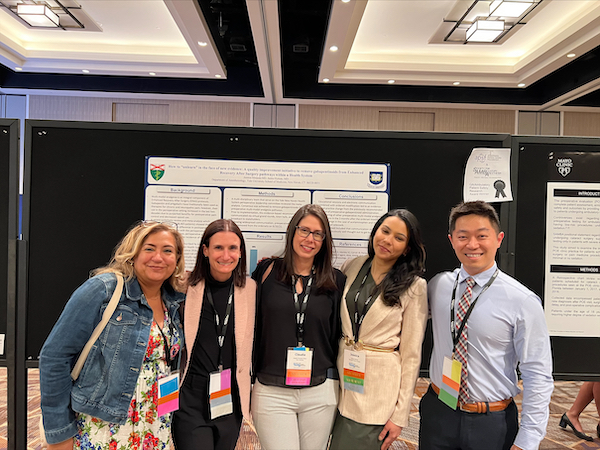 Anesthesiology residents and mentors presenting abstracts at the 2022 SAMBA Annual Meeting.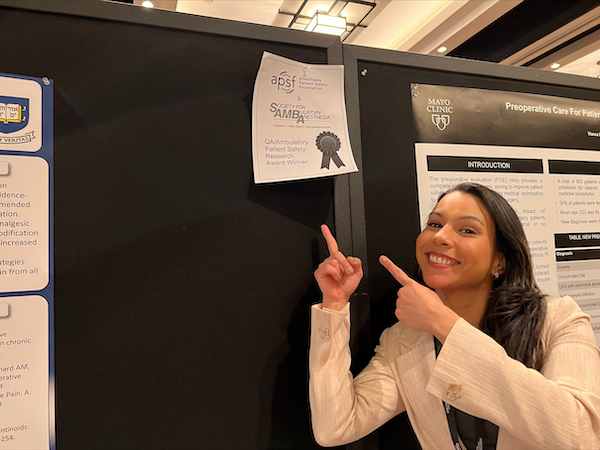 Congratulations to Yale CA-2 Jessica Miranda for winning the inaugural APSF/SAMBA QA/ambulatory patient safety abstract award!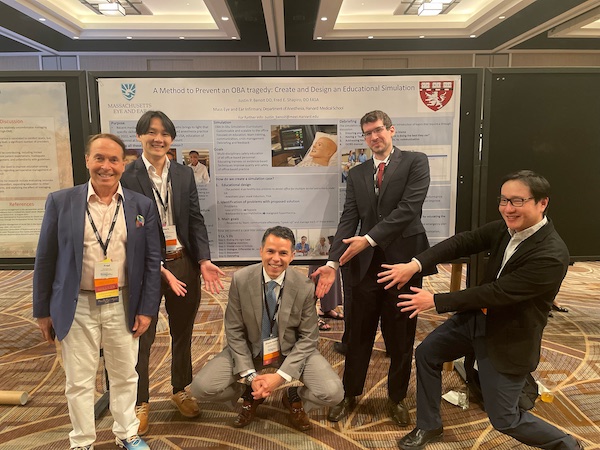 SAMBA poster session with Mass Eye and Ear representing (L to R: Dr. Shapiro, Mark Xiao, Dr. Macias, Dr. Benoit and Dr. Juang).